A Brief Trip to Shaoguan
Our Anxinshi Technology Ltd organized a 2-days' trip to Shaoguan for staff from 13th to 14th Aug. The trip is to enrich staff's leisure life, relieve their stress from job, and enjoy the beautiful and pleasant scenery of the great nature.
In precious August, the heady fragrance of laurel blossoms wafted through the fresh air. On 13th Aug. 2015, we started from Shenzhen to well-known Shaoguan which is named as "Celebrated City of Ling-nan" and "Thoroughfare of There Provinces", hence a trip with happy laughters and cheerful voices began.
The first stop was Nanhua Temple, where the Zen Sixth Patrisrch Huineng started his "Zen Chan". Nanhua Temple has a history of 1500 years. There are green lands, towering ancient trees, sublime statues and quiet trails in the temple which make people forget busy works. It was in the afternoon, all colleagues came to Baizhangya for cliff drifting. There was a stream winding through the mountains with rushing water and surging waves. All staff floated downstream through amazing stones and water waves by driving tandem kayak in pairs together, releasing fatigue of work in the city freely.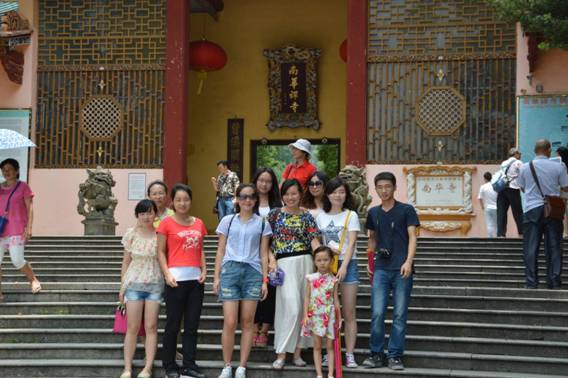 On the 14th Auguest, we arrived at Dan-xia Montain National Scenic Area. After admired the Yangyuanshi which is called "The Greatest Amazing Stone in All the Land" by people, we supported and cheered each other to mount the Zhanglaofeng. On the mountain peak of Zhanglaofeng, we took group photos as memento with happy memories. We also brought our team spirit -- "Team, Self-confidence, Cohesion and Transcendency" to the Danxiashan. Overlooked from the mountain peak, there were city, clouds and river as satin. All colleagues laughed and enjoyed the time underneath the flying flaming flag of our Anxinshi Technology Ltd.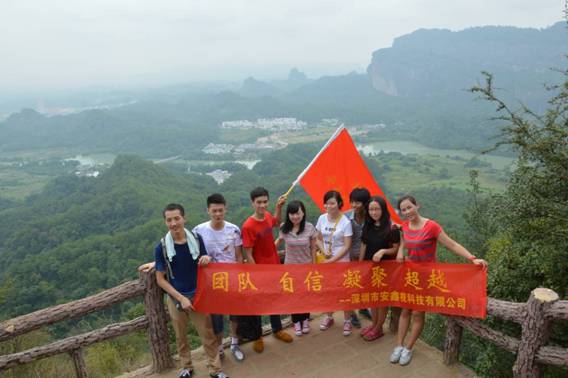 The brief trip was over, the relationship among us got close, and the friendship became profound. The trip built united atmosphere, embodied the people oriented idea of our company, broaden the vision of us, cultivated ours' temperament and boosted up our sense of honor and happiness.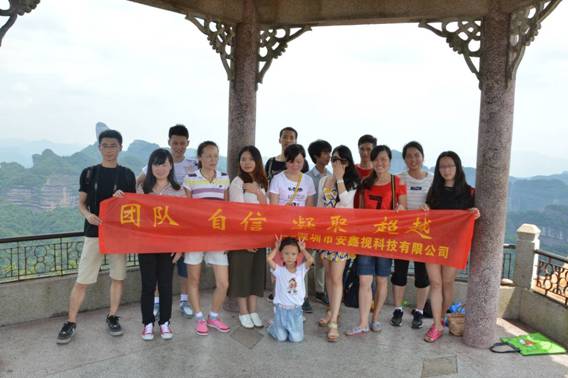 Next:H.265 new product